Social networks are filled with cute photos of animals and we all want great photos for our
pets. But do you know how to get the best snaps?
Love and patience are essential requirements, but alone are not enough. We're here to
show you 7 key points to follow when photographing your pooch.
1. Lighting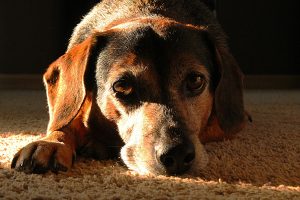 What makes the difference between a professional and amateur photo is lighting. Look for
places with good lighting and avoid using the flash.
2. Beware of the Background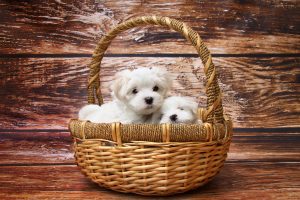 Use neutral backgrounds, without prints, to make your pooch the center of attention.
3. Position

Aligning the camera with your dogs' sight will help to keep focus on his/her eyes and won't
distort the dog's body appearance.
4. Rule of Thirds

The rule of thirds involves mentally dividing up your image using two horizontal lines and two
vertical lines, as shown below; then position the dog along those lines, or at the points where
they meet. The idea is that an off-centre composition is more pleasing to the eye and looks
more natural than one where your pooch is placed right in the middle of the frame.
5. Toys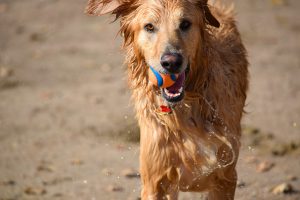 It is very important that the pet feels comfortable while taking any pictures. Squeeky toys can
be a fun way to get your pets' attention.
6. Surroundings

The pet will not stay still if the surroundings are busy or there are lots of people around.
Make sure to create a calm environment, and you can even try soothing background music.
7. Reward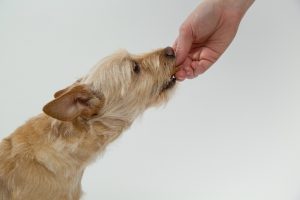 Give your dog some treats to keep him/her interested during the photo shoot.
And of course lots of love and attention throughout.