Congratulations to Christiane C., the HouseMyDog 'Minder of the Month' for October! With her wonderful profile (from following our profile improvement tricks) – 4 Paws Buddies – and the great care and attention she has given to guest dogs, this Minder has made herself popular with parents and more importantly, their dogs.
How Did She Do It?
Cristiane has proven herself to be an accommodating and caring minder, giving dogs a great holiday stay at her home and owners peace of mind through text updates. She has a fantastic profile with many pictures of her local park, cuddling with dogs and the places where dogs can sleep in her apartment. She is located in Dublin 2, perfect for any parents living or working in the city centre who own small or medium sized dogs. Cristiane will follow your dog's feeding routine, take as many walks your dog is used to and play with them as much as they like. With a quick response rate to potential parents and a glowing review from a very happy customer, Cristiane proved to be a perfect HouseMyDog Minder.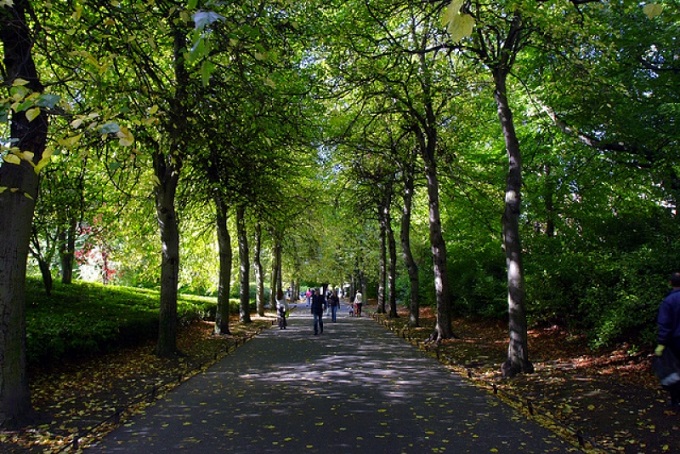 What does the Minder of the month get?
The HouseMyDog Profile Makeover: 
The Minder of the Month gets a package of 10 professional photographs of their home and surrounding area. With our internal research we have discovered that this can boost bookings by up to 35%.
The HouseMyDog Four Step Promotion:
a)     Your own HouseMyDog business cards – so you can promote your own boarding.
b)     Your own unique discount code – offer any Dog Parents a 10% discount at your leisure.
c) 
    A feature in our HouseMyDog newsletter – boosting traffic and bookings
c) 
    Your own blog post outlining just how amazing you are as a minder

For more information about becoming the next HouseMyDog Minder of the Month contact the HouseMyDog support team at support@housemydog or call us on 01 905 9056
Find Us Online:
Find us on Facebook Find us on Twitter Sign up with us on HouseMyDog