A furry friend is coming to stay! The next few days are going to be pawesome! But it's important to make sure you have properly prepared for the responsibility of a guest dog. While every pup is unique our most experienced sitters have helped us compile a list of 7 steps that you should always follow to make sure you and the guest dog, both have a great stay.
1. Before a Stay
Before agreeing to care for any dog you need to review all the information provided by the dog owner through HouseMyDog. This includes age, breed, medical and behavioural information that will help ensure there is a good fit between you and your guest in advance of any stay.
2. Meet and Greet
As a next step, we recommend arranging a meet and greet to get to know your guest dog better. This gives you the opportunity to familiarise the guest dog to the new environment, discuss vital information such as diet, exercise, medical and behavioural issues, as well as get the contact details of the dog's veterinary practice and a secondary emergency contact. Ideally, the dog owners should provide this information as part of a written puppy pack with the background and essential information about their pooch.
3. Preparing Your Home
Now you know what to expect from your guest, you can prepare accordingly. The first step is to make sure your home has been dog proofed and anything that could be swallowed has been removed to avoid injuries. Next, you should find the perfect sleeping spot, this should be somewhere quiet so that guest dogs can nap but not too far away from people that the dog might feel lonely. Dogs are pack animals after all and love having company nearby.
4. Food, Bedding and Person
As you probably know each dog's diet is often unique. Keeping this in mind, we recommend that you ask the dog owner to provide food for any stay, to ensure continuity for the dog and decrease chances of an upset stomach due to a change in diet. We also recommend asking the dog owner to provide bedding, to ensure the dog's sleeping arrangements are as similar to home as possible, as well as toys and treats so that the dogs have their favourite things nearby and you can spoil them on their holidays.
5. Make a Plan
Make sure you have a plan of what you're going to do each day. This should include the basics such as feeding and sleeping times, but also fun stuff such as exercise, playtime, cuddles and socialisation. Dogs also love to explore, so be sure to visit nearby parks, fields, greens, or beaches. Always confirm these details with the dog owners and factor in how often and for how long the guest dog typically exercises.
6. Emergency Situations
We hope all your stays go smoothly, but in the rare case that a guest dog requires medical attention, prioritising veterinary care is the first objective (this is where the contact details of the dog's veterinary practice will be essential). All efforts should also be made to contact the dog owner and HouseMyDog as soon as possible regarding the situation. HouseMyDog does provide emergency medical support in these cases and all dog sitters must review this information before any stay.
7. Have Fun
Most importantly you should have fun. Any experienced HouseMyDog sitter will tell you, you're about to have great fun and make a pal for life, but guest dogs can be anxious when entering a new environment, they will follow your lead on how to react, so the more fun and love you can offer during the stay (and especially the first few hours) the more fun you will both have together.
With these seven tips, you will be ready for any guest to come and stay.
Looking to become a Dog Sitter?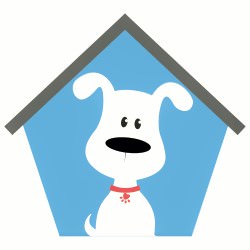 Join HouseMyDog and get access to the ultimate tool for running your pet sitting business, or just having guests over every now and then. Your public profile will help market your service nationwide, while the HouseMyDog vetting process and reviews from other dog owners add trust for new clients, and once you have a guest dog coming to stay you can relax knowing each booking will be covered by 24/7 Support and Emergency Veterinary Care.