With Cannes Film Festival happening this week we thought we would give a shout out to 30 dogs that made movie history. As far as we are concerned there is a pawprint on many a classic movie and here are a few of them!
1.

 Beethoven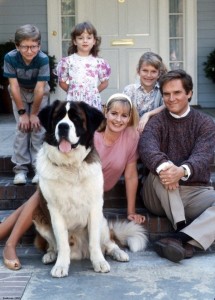 This giant but adorable St. Bernard's real name was Chris.
2.

 Buddy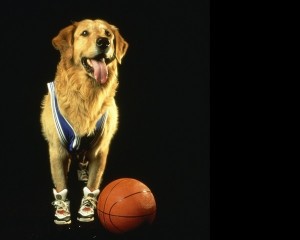 Buddy — from the "Air Bud" movies — was his real name, and he also played Comet in Full House!
Marley, of "Marley and Me" was played by 18 different dogs. All really freaking cute.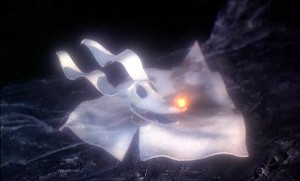 Zero, from "The Nightmare Before Christmas" was played by a Sheet named cotton.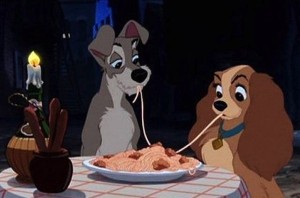 Walt Disney was prepared to cut their famous spaghetti eating scene thinking that it would not be romantic and that dogs eating spaghetti would look silly. Luckily that did not happen since dogs everywhere love that scene.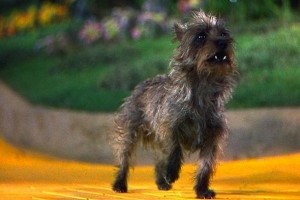 This is Terry, the Cairn Terrier. A woman best friend indeed!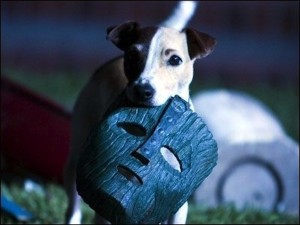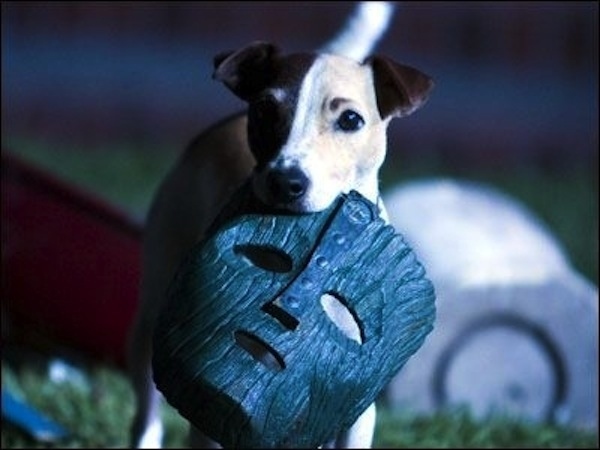 The dog from "The Mask" gets a bigger role in "Son of The Mask." What can we say, when you've got it you've got it!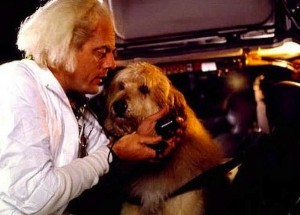 Smarty pants dog Einstein was played by real life dog Freddie. Beauty and brains!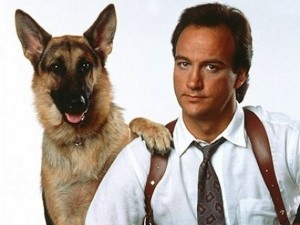 This furry canine from "K-9" was played by a dog named Rando. What a well matched duo!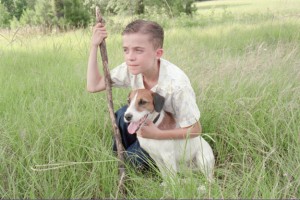 A dog named Enzo played Skip for most of "My Dog Skip", but the All-star canine actor Moose (from "Frasier") played him for a few scenes when Skip in his later years.
The first dog to play Benji was a shelter dog named Higgens. Higgens' offspring Benjean played him for a few of the later films! Talk about an acting dynasty!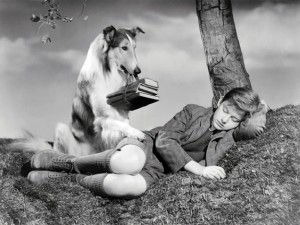 Pal is the original Lassie, but Pal's descendants have continued to play Lassie. It's all in the fam.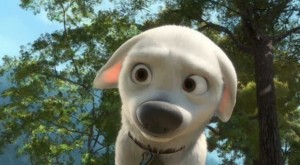 John Travolta was the voice Bolt, the white American Shepherd Dog. That nose!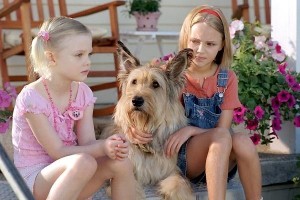 Lyco and Scott, two Picardy Shepherds shared the role of Winn-Dixie in "Because of Winn Dixie". You can feel the friendship!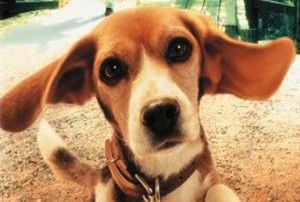 This adorable beagle named Frannie was a truly loveable pooch.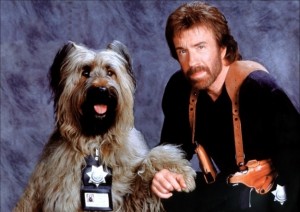 Reno, the Briard from "Top Dog" survived a film with Chuck Norris. Fair play!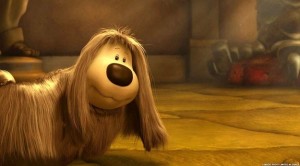 Doogal rocked his fro like a pro.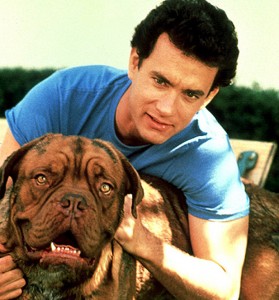 Beasley is Hooch's real name, the French Mastiff from "Turner and Hooch" and had a god few gigs after!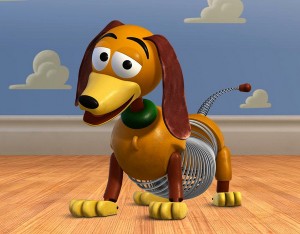 Slink, also known as Slinky from "Toy Story", is a toy Dachshund. When the chips are down he will have your paw!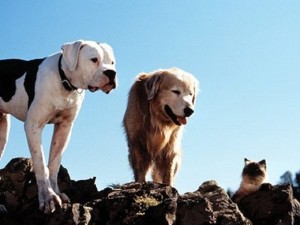 Chance is played by a dog named Rattler, but was voiced by Michael J. Fox since he had laryngitis all throughout shooting. Shadow was played by Ben the dog.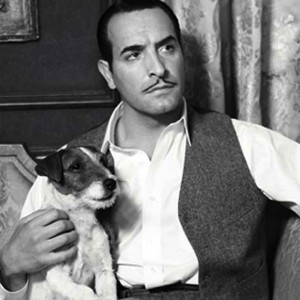 Uggie from "The Artist" is Uggie! He just got his paw print on the walk of fame, and retired from acting. Job done.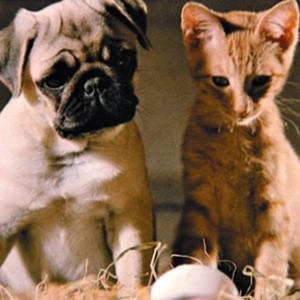 Otis, from "The Adventures of Milo and Otis" was originally a Japanese film, re-released in America a few years later. Proof that cats and dogs can be the best of friends!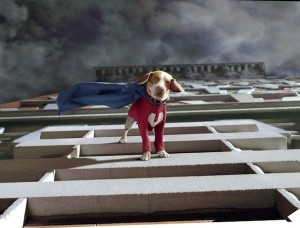 Jason Lee voiced Underdog, the actual flying dog is in negotiant with the Avengers.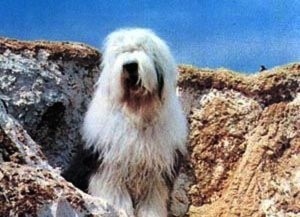 Digby — the Old English Sheepdog — played a giant dog. Nailed it.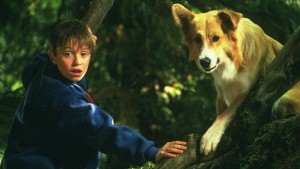 And Bingo was his name-o. No joke, that's the dog's actual name.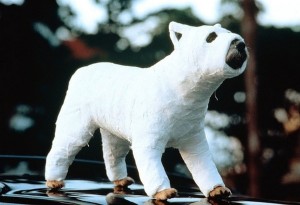 Puffy from "There's something about Mary" has a pup who is Clay Aiken's real pet dog.
27.

 The Dalmatians
They all deserve a round of applause. Good team effort guys!
28.

 Hercules AKA The Beast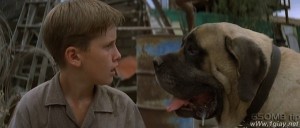 Seen by some as a scary dog this misunderstood canine Hercules was played by a cuddly English Mastiff.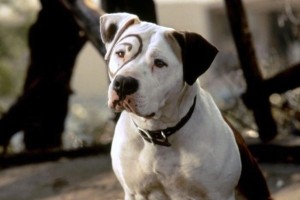 Petey the pitfall was on the VIP list for the treehouse in "The Little Rascals."
30.

 Baxter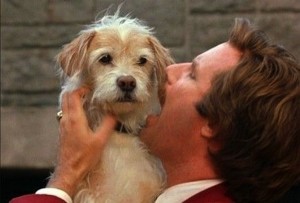 Baxter, whose real name is peanut gets us in a glass cage of emotion every time.